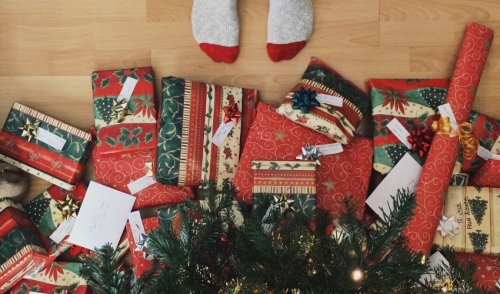 If you're like most people during the busy holiday season, the to-do list has a way of growing while the days seem to slip by faster. The added chore of wading through an attic or basement full of mismatched boxes and bags as you dig out your decorations can make things more challenging. We've got some tips below that can help keep your holiday decorations in order. This way, you can better enjoy the time spent filling your home with the sights and sounds of the season.
A preemptive strike
As you bring out the boxes of decorations this year, go through them and be prepared to make some decisions. Weed out anything that you no longer love or need. This includes things that are broken or damaged. They can be put in separate boxes for now to sell, donate or throw away. This will make it so there are fewer things to put away, plus you might even free up a few extra storage bins. Your attic will thank you, too.
After all of the lights have been strung, go through the remaining sections and verify whether or not they are working before putting them back in storage.
Take stock
While everything is out, take an inventory of what you have. Many of these items may have significant monetary worth, as well as sentimental value. Consider creating a list of what you have or taking pictures. Your photos can be easily uploaded to the cloud storage option of your choice. There are many free ones available, such as Flickr or Photobucket, as well as social networking sites like Facebook and Google +. This will be useful if your list will ever be needed for insurance purposes.
Packing it in
When the holidays have run their course and it's time to break things down and put it all away, make a second pass of what you have to be sure there isn't anything else you can't part with. With that done, now is the time to put things away in an orderly fashion. You'll be thanking yourself next year. Some things to consider are:
If your artificial tree won't fit back into the box, you can either purchase a canvas tree bag or a plastic tree storage box. If you can get away with storing the entire tree intact, pick up a large plastic tree bag and you'll save a lot of hassle next year.
Take down your holiday lights and replace any broken bulbs. Make sure all is working properly and label each string in regards to where it was used. This will make setup go much quicker next time.
To store your lights, you can either make homemade solutions such as cutting cardboard sections to wrap them around or using coffee cans or plastic bags to separate them in. One more option is to purchase a plastic cord reel to wind them right up.
Another organizing idea for your lights is to purchase a section of PVC pipe and cut it into sections. Next, make a notch cut at each end. You simply slide one end of the cord into the notch, wrap the light string around the pipe and set the other end into the other notch.
Try to select storage bins of the same size and shape. You will save a lot of space in your storage area because they will stack a lot more evenly and neatly.
Don't think a bigger bin is better. Remember, a big bin needs to be carried up or down stairs!
Keep an ornament's box if it adds to the value of it or provides proper storage. Otherwise, purchase ornament storage boxes to keep them safe for next year. Make sure your boxes have separators and layers that can be switched around, depending on your needs.
Remember the risk that insects or mice can pose for any cloth or natural fiber decorations. Moth balls are great for keeping these pests away.
If purchasing storage boxes, try to select colors related to the holiday they are meant for. Otherwise choose neutral colors and add holiday colored labeling.
Once you've gotten everything put in boxes, label them on the outside and include the category (inside decoration, outside, ornaments, lights, etc.) and the contents. If you have more than one tree that you decorate, try to separate and store the decorations by each tree for easier access next year.
Many people like to pass down decorations to their children, for when they finally move out. Consider having special storage bins for just that purpose and each year put something into it. That way, when the day finally comes it won't be such a daunting task to go through the entire stock of holiday decorations.
Hopefully by the end of the holiday season, you will have thinned out and re-organized enough of your holiday decorations so that you've actually given yourself a final, precious gift for this season of giving: Extra storage space!
We have all that you'll need to make your holiday storage a snap. For questions about storage bins, shelving options, closet and garage organizers, stop on in and we'll be ready to help.