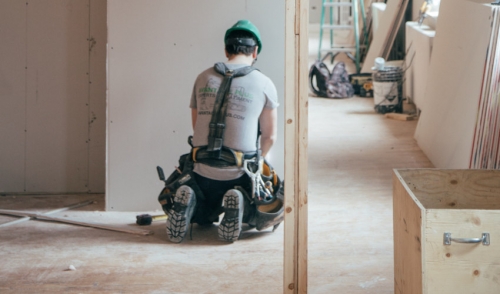 Periodically, I read an article that lays out steps a consumer should take when dealing with contractors. My impression reading these articles is that the writers feel contractors are rip-off artists.
Having interacted with many remodeling contractors in the United States and Canada, my take is most contractors are good people who are getting a bad rap because of a few bad eggs. So I typically compose in my mind a response to such advice.
Here, for example, is what one state says a consumer should do when looking for contractors to make repairs:
Get at least three bids. Be certain each contractor bids on exactly the same work. If one contractor bids on more work than others, make a note of it. All bids should be itemized and detailed.
My response: Ask everyone you know for suggestions about contractors to reach out to. Put together a simple list of questions to ask the contractors as part of your initial vetting process. Prepare a progressive ranking chart as you talk with the contractors. Who seems most capable, the best fit for you? Rank them higher.
Meet with and interview at least three contractors. Take their measure. Would you want this person or their employees in your home for weeks or months? Can you trust them?
Check their references. Ask open-ended questions when doing that. That will reduce your risk. Ask each of the contractors for a ballpark idea of the potential cost of the project. See how they frame their responses. Trust the person who says the number they are giving is likely worthless because it is based on virtually no information.
If you get three free bids based on no solid information, how can you compare them?
Pick one of the contractors to provide you with a plan and a proposal based on the plan. Pay them a fee for that information. Working with them to do all this will let you know how it is to work with the contractor without having your house torn up. Do they do what they said they would? Are they on time? How thorough are they in developing the plan and proposal?
All you need is one total price at the end of the proposal. The more itemized a proposal is the more confusing it is to the typical consumer.
Pay attention to the exclusions. Make sure you and the contractor agree about what is included and what is not.
Know the contractor. Always require the contractor show you proof of insurance such as workman's compensation and general liability insurance. Call that insurer to confirm coverage. Verify the contractor's address and ask for references of previous customers, inspecting work done for them when possible. Make sure the contractor is licensed through your state's contractors licensing board or the equivalent.
My response: Good advice. As I mentioned previously, checking references is very important. I agree that visiting completed projects is essential. Walking through a home with the owner who had hired the contractor can lead to some interesting discoveries which can save you a lot of grief.
Only work with contractors who are licensed and insured. Do check with the licensing agency to see if there are any complaints about the contractor on file.
Do not agree to a large down payment. A reputable contractor will not normally require a down payment over 10% to 25% of the total price. If possible, accompany the contractor to the building supply store and pay for the materials yourself. And have the materials delivered directly to your home or jobsite rather than the contractor's shop.
My response: Let the contractor determine the payment schedule. And keep in mind the laws in your state governing the maximum down payment.
Any reputable contractor will not allow you to pay for all the materials yourself. Why? Because it gives the contractor no leverage if there is a problem with the supplier!
If you feel you need to manage where the materials are being delivered, you are hiring the wrong contractor. The relationship will produce a good experience and good results only if you and the contractor trust each other.
Get a guarantee and a contract in writing. Be sure the contractor guarantees his or her work in writing. Do not accept verbal agreements. Any changes in the contract should be in writing and initialed by both parties. Keep a signed, legible copy of the contract in a safe place.
My response: Check the law in your state regarding the minimum length of a guarantee. Then make sure your contractor's guarantee is the same length or longer.
If you are working with a contractor and you feel there are a lot of changes needed to their contract document, then you should not work with that contractor. Find someone whose contract is acceptable.
Make sure any changes to the scope of work are documented by change orders. Each change order should reference these three things: change(s) to the scope of work, length of job and total cost of the project.
Do not pay cash. Always pay by check or money order and keep a receipt. Write all checks to the company, not the individual worker.
My response: I agree.
May you find my suggestions valid and worthy. Consider putting an educational piece on your website or sending your suggestions on how to find and work with a contractor to prospects before you visit them.
Take responsibility for shaping the environment you sell and work in. In the long run we can change the public's view of our industry.
This article was originally posted on Remodeling
To view this article in its original form, Click Here!