{career.name}
Position: Sales Associate
We need someone who speaks Spanish and has experience in Customer Service. One does not need to have experience with Lumber. At Foster Lumber Yard we help customers, receive merchandise and put the received items in their places, clean as necessary, assist customers through the phone, and assist the Accounting Department. The most important thing is to be respectful.
Applications are available at 3280 Sonoma Blvd., Vallejo, CA. or online!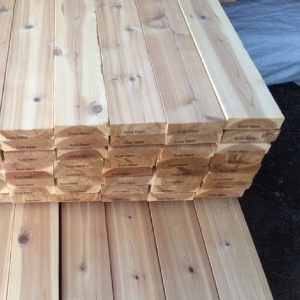 In celebration of our 99th Anniversary, our 2x6 Western Red Cedar Decking 8' thru 14' is only $1.99 per lineal foot! Offer valid while supplies last Not valid with any other discounts or sales.
Valid: 03/01/2019 - 09/30/2019
Offered By: Foster Lumber Yard
Sign up for our Email List
Stay updated with all our latest posts, products and offers! Just enter your information below.