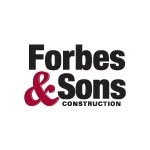 Premier Partner
Based in the prestigious Napa Valley region of California, Forbes & Sons is a fully licensed General Contractor dedicated to building spectacular custom homes, unique commercial projects, and estates that meet or exceed client expectations.
Sign up for our Email List
Stay updated with all our latest posts, products and offers! Just enter your information below.