Expert Articles & Advice
December 1, 2013
If you're like most people during the busy holiday season, the to-do list has a way of growing while the days seem to slip by faster. The added chore of wading through an attic or basement full of mismatched boxes and bags as you dig out your decorations can make things more challenging.
November 15, 2013
A common complaint by homeowners who use a forced hot air heating system is that there can be a lot of dust build up. Of course, that is why filters are used in the heating system. But what if you've just replaced your filter and still are dealing with more dust than usual?
Special Offers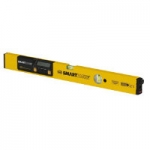 The M-D Building Products 48" Electronic Level with carrying case is now just $124.99 (regular price $137.99)!
Valid 12/05 - 12/31/2013
The Atlas Camo Gloves are now just $4.99! Provides excellent grip!
Valid 12/05 - 12/31/2013
Events
Store Events!
Check back regularly for updated event information!
Videos
Green Living with Redwood
Renewable, Recyclable, Biodegradable and Sustainable....learn more about Redwood.
More Videos brought to you by Foster Lumber Yard!