Expert Articles & Advice
July 1, 2015
Though the lumber and building material industry had suffered from a weakened demand during the years leading up to 2015 (because of the slowdown of building construction during the economic recession), the first half of 2015 has been part of a rapid rebound.
June 15, 2015
Almost all homes have at least two entrances: typically, the main entrance (front door) and a backdoor. Multiple entrances and exits are important for both convenience and safety. In some instances, it may be necessary to install a new backdoor entrance.
Special Offers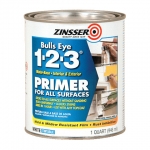 There's a reason Rust-Oleum® Zinsser® Bulls Eye 1-2-3® Water-Base Primer is our most popular primer.
Valid 6/29 - 7/07/2015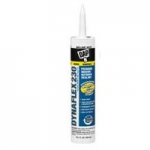 DAP® DYNAFLEX 230® Premium Indoor/Outdoor Sealant is now just $3.20 with this coupon!
Valid 6/29 - 7/07/2015
Events
Store Events!
Check back regularly for updated event information!
Videos
The Solar Powered "Fresh Air" Skylight
This video showcases the many features for the new Solar Powered "Fresh Air" Skylight including ease of installation, federal tax credit savings and other benefits.
More Videos brought to you by Foster Lumber Yard!