Bulletin Board
We will be open from 8am-4pm on Memorial Day! Stop in and see us!
Expert Articles & Advice
May 15, 2013
If you find yourself gazing out into your backyard thinking of something you can do to spruce things up, have you considered using paving stones? Installing them is not difficult, and depending on the size of your project, it can be completed in as quickly as one weekend.
May 1, 2013
You work hard on your house and landscaping, so there's no reason why the beauty of it all should be hidden when the sun goes down. Outdoor lighting can bring attention to a specific part of your home's exterior by literally putting it in the spotlight.
Special Offers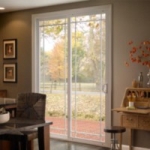 Don't miss out on this sale!
Valid 5/09 - 5/31/2013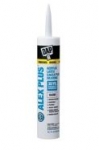 The DAP moisture and mildew resistant caulk is now just $2.04 (regular price $2.49)!
Valid 5/09 - 5/31/2013
Events
5/24/2013 11:30 am to 1:00 pm
Join us on May 24 as our Summer BBQ Series gets underway at our Vallejo store! Sponsor: Milliard Windows
Videos
Green Living with Redwood
Renewable, Recyclable, Biodegradable and Sustainable....learn more about Redwood.
More Videos brought to you by Foster Lumber Yard!